_learnq.push(['track', 'Viewed Product', item]); _learnq.push(['trackViewedItem', { Title: item.Name, ItemId: item.ProductID, Categories: item.Categories, ImageUrl: item.ImageURL, Url: item.URL, Metadata: { Brand: item.Brand, Price: item.Price, CompareAtPrice: item.CompareAtPrice } }]);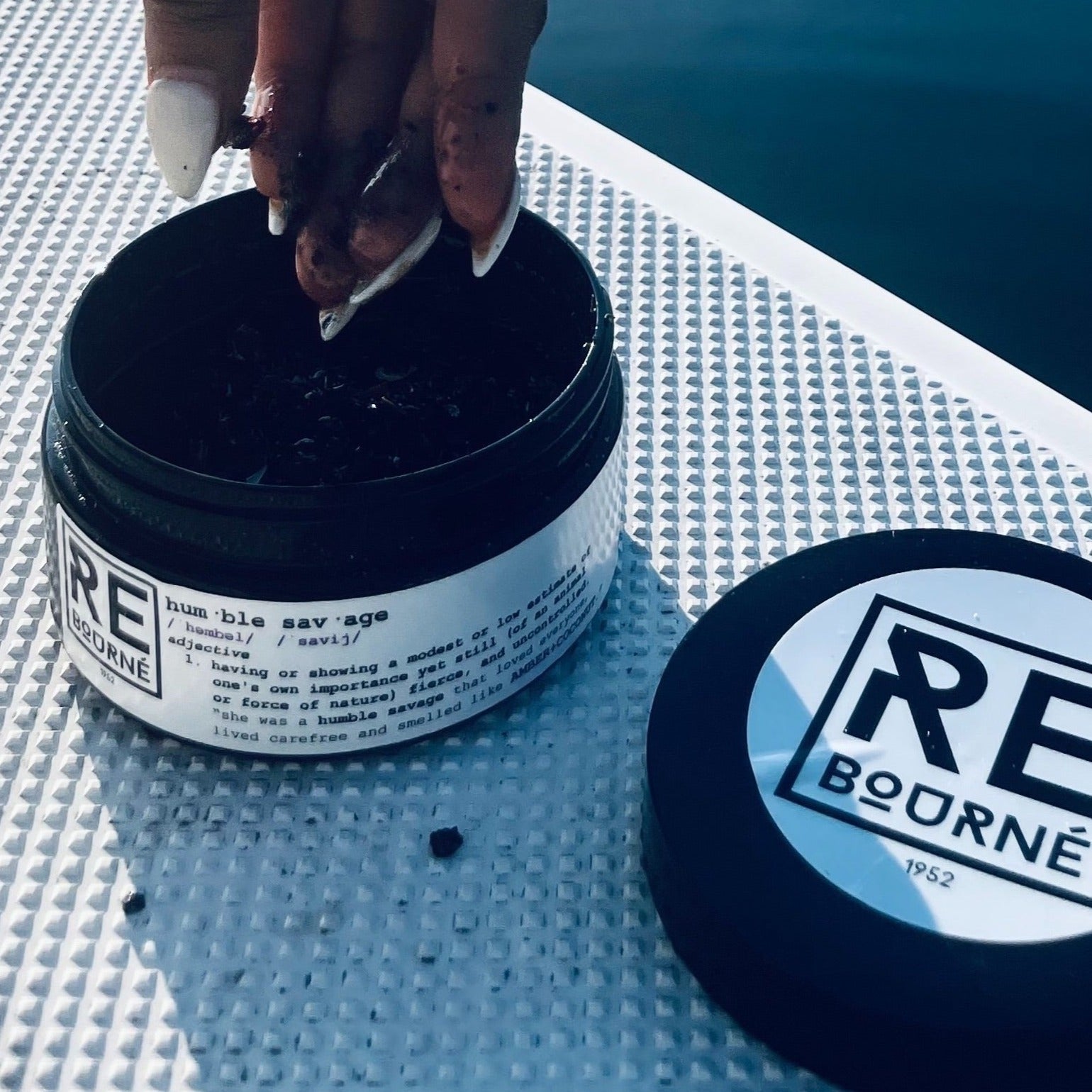 ReBourne Hawaiian Noir Salt Scrub
This scrub is just what your skincare routine needs. 
Our ReBourne Hawaiian Noir Salt Scrub detoxifies the skin and exfoliates dead skin cells leaving you're with silky, smooth, glowing skin. 
How to Use
May be used twice a week after bathing.
Step 1
While you're bathing or  taking a shower, apply a small amount to damp skin gently in a circular motion.
Step 2
Avoid contact with eyes. If contact with eyes occurs, rinse thoroughly.