_learnq.push(['track', 'Viewed Product', item]); _learnq.push(['trackViewedItem', { Title: item.Name, ItemId: item.ProductID, Categories: item.Categories, ImageUrl: item.ImageURL, Url: item.URL, Metadata: { Brand: item.Brand, Price: item.Price, CompareAtPrice: item.CompareAtPrice } }]);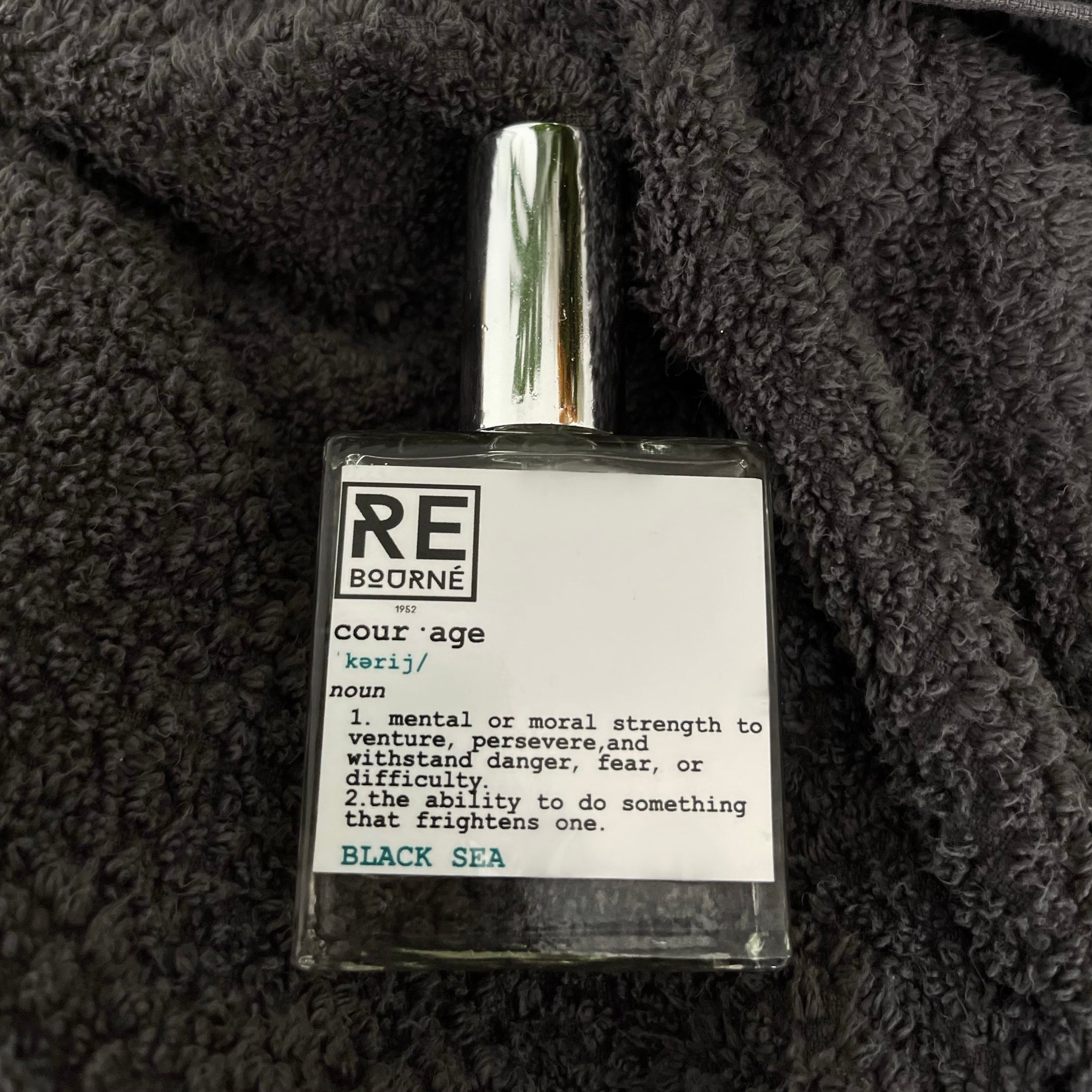 COURAGE EAU DE PARFUM
"Elevate Your Senses with COURAGE Eau de Parfum - Black Sea"
COURAGE Eau de Parfum, Black Sea, is a perfect fusion of fragrance notes that mirror the strength of a dark ocean current. Immerse yourself in the profound and yet delicately nuanced scent that COURAGE offers. The hints of amber and vanilla create an exquisite balance of fragrances, complemented by the subtle interplay of plum and ozone.
A scent that captures the essence of the Black Sea, exuding strength, depth, and allure. Perfect for those who seek a fragrance that embodies both power and subtlety. With its captivating blend of notes, COURAGE promises to be a lasting companion throughout your day.
Sensual and Strong: COURAGE boasts a captivating scent that is both robust and nuanced, making it an ideal choice for those who appreciate depth in their fragrances.
Rich and Subtle: This fragrance features a harmonious blend of amber, vanilla, plum, and ozone, resulting in an exquisite olfactory experience.
Long-Lasting: Enjoy the long-lasting allure of COURAGE, ensuring you leave an unforgettable impression wherever you go.
Size: Each bottle contains 1.7 oz of this exceptional Eau de Parfum.
Fragrance Notes: Courage's fragrance features essential oils, including mandarin, cinnamon bark, wheatgerm, eucalyptus, clove leaf, clove bud, pine, grapefruit, mentha leaf, cumin, and sweet orange. 
Top Notes: Ozone, Petitgrain 
Middle Notes: Plum, Sea Salt, Eucalyptus
Base Notes: Dark Musk, Powder, Sandalwood
Indulge in the allure of our exclusive perfume collection, meticulously crafted to evoke feelings of richness, love, and warmth. Whether you're reminiscing about serene days at the beach or relishing sensual nights filled with nostalgia, our fragrances transport you to moments of pure delight. With an instant burst of captivating aromas, our perfumes not only entice the senses but also leave your skin feeling irresistibly smooth and radiant. It's time to embrace an unforgettable olfactory journey.
Order now and leave your mark with an exquisite fragrance that speaks to your soul.